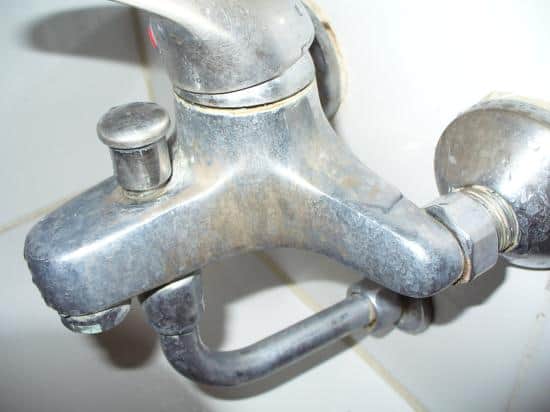 Sprucing up your bathrooms can turn into quite the project, especially when removing limescale buildup becomes an issue. This mineral-rich byproduct, also known as hard water, seems to return with a vengeance even after you've spent hours scrubbing and wiping down your faucets. When the problem becomes insurmountable, it may be time to call a professional plumber in Bucks county to alleviate the problem. However, there are ways to prevent the return of limescale and remove it from your home yourself.
The Triggers and Effects of Limescale
Limescale is the result of concentrated minerals in the water supply running through your pipes, leaving an easy to spot green or white chalky substance around your faucets in its wake. Elements like iron, calcium and magnesium are the prime suspects, generally building up and turning into the "hard water" in question. While this mineral concentration isn't necessarily harmful to people, even after consumption, it can leave residue on your clothes, dishes and especially around the faucets, drainage pipes or shower-heads.
Preventing the Problem
A great way to prevent limescale buildup is to ask your local plumber in Bucks county about water softening systems available for home use. These come with sodium-filled solutions that can eradicate the mineral formation in the pipes.
Dissolving the Remnants
Once limescale has reached a point of no return, simple scrubbing with soap and water won't suffice. To truly eradicate the buildup, try using basic vinegar to dissolve the hardened minerals. Soaking your faucets or shower-heads in vinegar for an hour or so should weaken the limescale, allowing for easy removal. More heavy duty formulas include cleaning solutions like lime and rust remover, but these can be more harsh than the natural properties of vinegar.
Solving limescale buildup can be tricky, but with these tips in mind, you're bound to see some results. More difficult jobs, however, may require the professional help of an experienced plumber in Bucks county. With various options to choose from, the issue can be resolved and your bathroom can return to its shining glory.
How to Prevent or Remove Limescale Buildup
Goodman Plumbing is a second generation company that has over 6 decades of experience and outstanding growth. Recognized as one of the best plumbing companies in the Delaware Valley, Goodman Plumbing's achievements are the result of our family values that are part of every project no matter how large or small. This is why it is extremely important to us that we treat our customers like family.
So if you need sewer line repair, toilet repair, well service or even water damage restoration contact us today and schedule your next appointment! Serving Abington, Willow Grove, Horsham, Fort Washington, Feasterville Trevose, Langhorne, Yardley, Newtown, Richboro, Warrington, Doylestown, New Hope, Chalfont, Lansdale, King of Prussia, Wayne, Havertown, Springfield and surrounding!