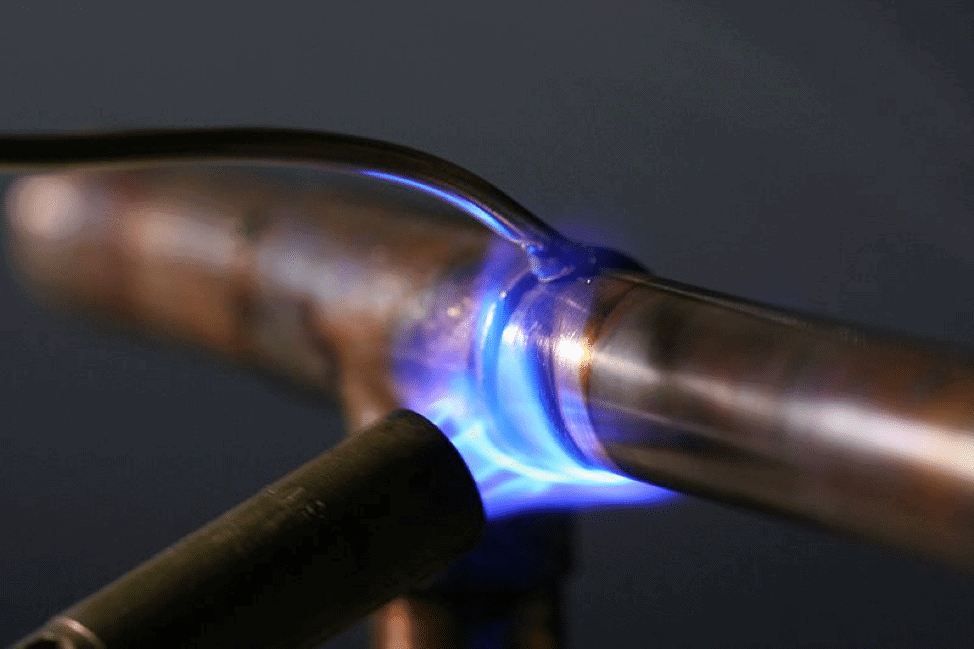 For over 50 years, the home plumbing market has been roughly split between two types of pipes. Metal pipes, made of copper, are slightly more traditional, having been in use for 70 years now, and are still installed by many plumbing specialists in Bucks county. They offer some useful advantages, including an innate antibacterial property, that make them popular in certain markets, but they also offer considerable drawbacks. These include both the considerable up-front materials cost (copper is expensive enough that it's routinely stolen from abandoned buildings, or even from working construction sites) and the skilled labor required to install and adjust it.
The main competition copper faces is from chlorinated polyvinyl chloride (CPVC) pipe, which is lighter, cheaper, easier to work with, and also quieter. Unlike traditional copper pipes, which can "knock" as water presses through it, CPVC pipes are virtually silent. CPVC also resists corrosion, which can rapidly degrade copper pipes in some locations, depending on the acidity or alkalinity of the ground and the local microclimate.
However, these benefits come at a trade-off in terms of durability. Copper fittings are far less likely to be damaged on the job site, as they won't crack if dropped or otherwise handled inappropriately. The durability translates into the finished product as well; CPVC plumbing is far more susceptible to earthquake and fire damage any time after installation. So the savings you see from choosing CPVC up-front can disappear if you have to undergo major repairs.
Ultimately, the right choice will change, depending on your project and location. In every case, your best option is to consult an experienced Bucks county plumbing professional who can determine which solution best fits your own needs and budget, while keeping these basic facts about the two main options in mind.
Plastic or Metal? Which Pipes Are Best for your Home?
Goodman Plumbing is a second generation company that has over 6 decades of experience and outstanding growth. Recognized as one of the best plumbing companies in the Delaware Valley, Goodman Plumbing's achievements are the result of our family values that are part of every project no matter how large or small. This is why it is extremely important to us that we treat our customers like family.
So if you need sewer line repair, toilet repair, well service or even water damage restoration contact us today and schedule your next appointment! Serving Abington, Willow Grove, Horsham, Fort Washington, Feasterville Trevose, Langhorne, Yardley, Newtown, Richboro, Warrington, Doylestown, New Hope, Chalfont, Lansdale, King of Prussia, Wayne, Havertown, Springfield and surrounding!