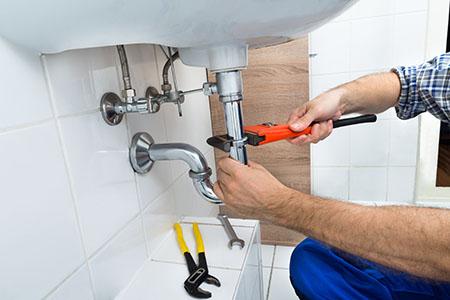 As a homeowner, there is a great possibility that you will at some point have to deal with plumbing issues. In some cases, these are just mildly annoying and could be fixed without the need of a plumber. However, there are also problems that require professional help and should not be held off. Calling a professional plumber in Bucks County is important the moment you notice signs of trouble. Here are some of those common signs.
Gurgling Noises
Something that needs immediate attention is the sound of gurgling coming from your toilet, washing machine, or dishwasher when you use them. This noise is a sign that the drain is either clogged up or compromised, and if not dealt with in a timely manner it could lead to leaks. On that note, another sign to look out for are wet spots on the walls or ceiling that could indicate that a pipe has burst or is leaking.
Sewage Odor
Another reason to call a Bucks County plumbing expert as soon as you notice trouble is if you smell sulfur or sewage. This is a sign that a broken vent or sewer pipe is under your home, and this can cause not only environmental concern but also damage to your foundation. This is something that needs to be dealt with right away.
Low Water Pressure
If you have low water pressure, this could be a simple clogged aerator. However, if cleaning the aerator doesn't work, it could be a sign that you need a professional to come out and take a look. In some cases, you may need a new plumbing system or replaced parts.
Calling a Bucks County plumbing company can help save you a lot of stress and money long-term by preventing a small problem from become a big one. If you have a suspicion that something may be wrong with your pipes, make sure to call for a professional immediately.
Plumbing Problems You Need To Deal With
Goodman Plumbing is a second generation company that has over 6 decades of experience and outstanding growth. Recognized as one of the best plumbing companies in the Delaware Valley, Goodman Plumbing's achievements are the result of our family values that are part of every project no matter how large or small. This is why it is extremely important to us that we treat our customers like family.
So if you need sewer line repair, toilet repair, well service or even water damage restoration contact us today and schedule your next appointment! Serving Abington, Willow Grove, Horsham, Fort Washington, Feasterville Trevose, Langhorne, Yardley, Newtown, Richboro, Warrington, Doylestown, New Hope, Chalfont, Lansdale, King of Prussia, Wayne, Havertown, Springfield and surrounding!