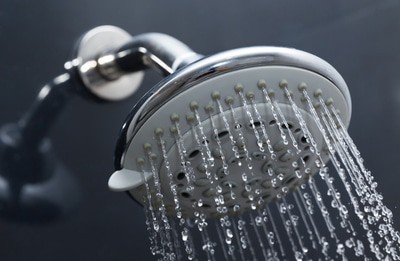 Water pressure needs to be perfect for all your faucets and shower heads. You do not want it too high to where it is annoying or too low to where you are barely getting anything. To help you attain the perfect amount, hire a plumber in Feasterville to inspect your home's plumbing system to see if anything needs to be corrected.
When Water Pressure Is Too High
In order to determine where exactly your water pressure is at, you can measure it with a standard pressure gauge. If your water pressure is more than 80 psi, then it is way too high. You need to lower it right away or else the intense pressure can damage your pipes. It is much easier and much more affordable to lower water pressure than to repair a broken pipe, so you stand to save money.
There are a number of reasons for why it is overly high. One explanation can be that your home is toward a hill bottom, so the gravity is making it inherently move faster. An easy fix is to have a professional plumber in Feasterville install a pressure regulator to reduce it.
When Water Pressure Is Too Low
On the opposite side of the spectrum, your water pressure might not be high enough. If the pressure measures less than 30 psi on your gauge, then you need to contact a plumber to increase it.
An incredibly common explanation is that a leak has developed somewhere around the premises that is preventing all the water from reaching your faucet. This needs to be addressed immediately before extensive water damage occurs.
The most important thing to remember is that if you are unsatisfied with your house's water pressure, you need to do something right away. Many homeowners end up saving money through water pressure remedies by hiring an expert plumber in Feasterville sooner rather than later.
Saving Money by Solving Water Pressure Problems in Feasterville
Goodman Plumbing is a second generation company that has over 6 decades of experience and outstanding growth. Recognized as one of the best plumbing companies in the Delaware Valley, Goodman Plumbing's achievements are the result of our family values that are part of every project no matter how large or small. This is why it is extremely important to us that we treat our customers like family.
So if you need sewer line repair, toilet repair, well service or even water damage restoration contact us today and schedule your next appointment! Serving Abington, Willow Grove, Horsham, Fort Washington, Feasterville Trevose, Langhorne, Yardley, Newtown, Richboro, Warrington, Doylestown, New Hope, Chalfont, Lansdale, King of Prussia, Wayne, Havertown, Springfield and surrounding!