As families in this part of Pennsylvania begin preparing for the arrival of the busy holiday season, homeowners sometimes add obtaining drain cleaning services to their "to do" lists. Taking this action before Thanksgiving usually makes a lot of sense. This brief article explores three reasons to consider asking Goodman Plumbing, a highly respected Bucks County plumber, to provide this service now:
One: Drain Cleaning Prevents Unwelcome Odors
One of the most important reasons for asking a licensed plumbing company to provide drain cleaning services relates to cleanliness. In addition to clogging more frequently, dirty drains usually emit unpleasant odors. A smelly kitchen sink or a stinky bathroom tub prevent otherwise clean locations from appearing attractive.
Over time, dirt and debris gradually accumulate within plumbing pipes. This sludge causes drains to emit foul odors. By obtaining timely assistance from an experienced Bucks County plumber, property owners in the Philadelphia Area ensure their plumbing systems remain fresh and odor-free during the festive holiday season.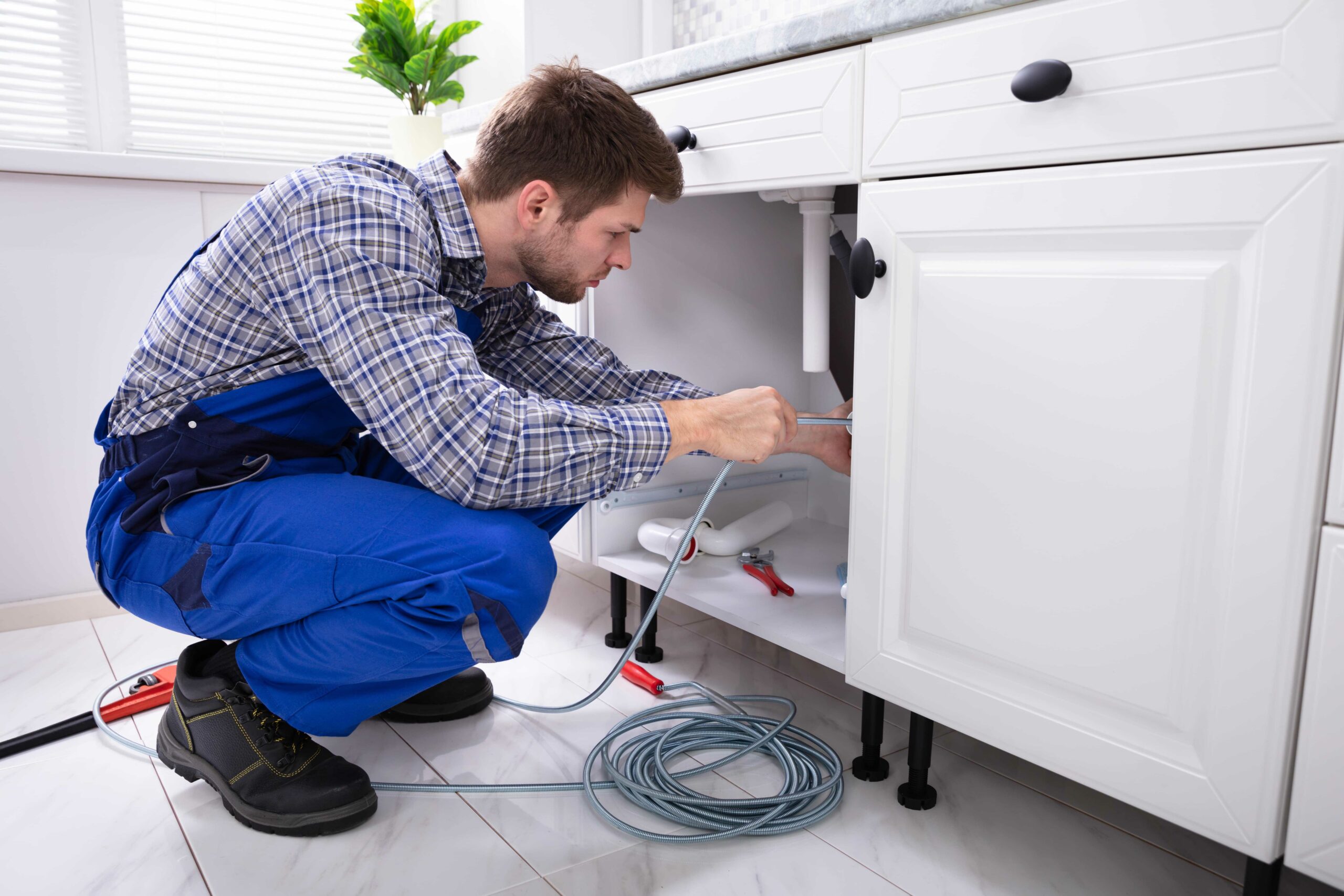 Two: Keep Kitchen Sinks And Garbage Disposal Units Clog Free
An experienced Bucks County plumber knows only too well that busy holiday gatherings often place heavy demands upon garbage disposal units (and kitchen sinks). When households entertain large gatherings frequently, kitchens often become the focus of extensive food preparation activities. Sometimes busy people forget to exercise care in disposing of items in under-sink garbage disposal units. For example, a food preparer may pour greasy fat or cooking oil down the drain. These materials promote clogging.
While no one can guarantee that a kitchen sink won't experience plumbing problems during the holiday season, property owners considerably reduce this risk by maintaining drains in as clean a condition as possible. Ask Goodman Plumbing to remove sludge and grime from the interior of drain pipes on a regular basis. By performing this task, we help reduce the chances of an unwelcome clog developing in the sink during an important holiday celebration.
Three: Beat The Holiday "Rush"
Plumbing companies often receive a high volume of service requests between Thanksgiving and Christmas. During this happy time of year, many families entertain visiting loved ones. Few homeowners welcome waiting to resolve plumbing problems during this season.
Consider requesting drain cleaning services now. Take action before the arrival of the holiday period. You'll alleviate stress and minimize the risk of inconvenient drain problems!
Schedule an Appointment Now
Would your home or business benefit from drain cleaning services? Then go ahead and reserve an appointment in Bucks County with Goodman Plumbing now. We offer fast, dependable assistance at surprisingly affordable rates.