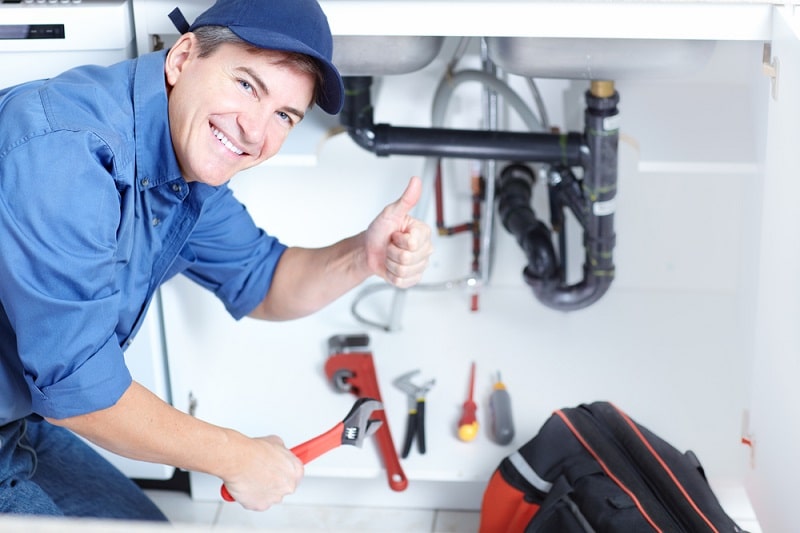 Being a true professional plumber in Philadelphia requires more than just a vice grip and pair of overalls. Like with all trades, the truly worthy plumbers are a minority. It's up to customers to sift through the field to find the service provider that's right for them. In order to help the search, here's a few things to look out for in a Philadelphia professional plumber.
Preparation
It's in a professional plumber's credo to come equipped – both mentally and practically – with the tools necessary to best all potential plumbing-related obstacles. A true plumber carries his or her tools as though they were appendages, and they know how to use them as such. It applies to plumbers as well as it does any contractor or professional; pay attention to the way they work, and note the quality that a fully-prepared plumber has to offer.
Respect
A professional in any field always shows respect to their clients. If a plumber shows anything less, whether it's respect for your home, your time, or your budget, they probably shouldn't be considered for hiring. Signs of professional manners include taking off one's shoes before entering a home, and ensuring that all valuable items or pieces of furniture surrounding the job site be removed. Conversely, if the contractor does the opposite, it might reveal that they hold no respect for the homeowner, and they probably aren't the best person to do the job.
Openness to Questions
When working with a tradesperson, clients might be hesitant to ask questions that could be deemed, "silly". However, there's a considerable amount of money being spent in these cases, and clients have a right to quell their concerns, or have their questions answered. Of course, everyone is familiar with the archetype of the disgruntled plumber who doesn't want to be bothered by questions during their work. While plumbers like that may very well do a worthy job, they aren't doing anything to give their clients some peace of mind.
What to Look Out for in a Professional Plumber
Goodman Plumbing is a second generation company that has over 6 decades of experience and outstanding growth. Recognized as one of the best plumbing companies in the Delaware Valley, Goodman Plumbing's achievements are the result of our family values that are part of every project no matter how large or small. This is why it is extremely important to us that we treat our customers like family.
So if you need sewer line repair, toilet repair, well service or even water damage restoration contact us today and schedule your next appointment! Serving Abington, Willow Grove, Horsham, Fort Washington, Feasterville Trevose, Langhorne, Yardley, Newtown, Richboro, Warrington, Doylestown, New Hope, Chalfont, Lansdale, King of Prussia, Wayne, Havertown, Springfield and surrounding!