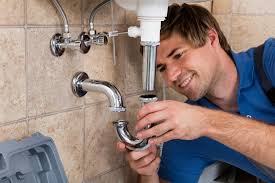 Clogged drains, while common, can quickly turn into a nightmare scenario. While often times this issue can be resolved by yourself, sometimes you need to call in a professional to take care of a, particularly nasty clog. Often times this can also be the symptom of a bigger issue.
Here are a few signs you may have a bigger issue that a plunger can't solve.
Recurring Clogs
If you've dealt with this drain before, especially more than once, you likely have a bigger issue. Clogs shouldn't be recurring. Chances are you are not removing the entirety of the clog and it will now need a professional cleaning.
Slow Drains
If you are not quite clogged but are just noticing it takes longer to drain your sink or tub, you probably have an issue further down the line. This could include things like:
Minerals and grease buildup
The early stages of a clog
An improper drainage system
Multiple Clogs at Once
If you're dealing with multiple clogs, you likely have a bigger issue in the main drain system of your home. It's impossible to reach a clog that far with cleaners or plungers, so you'll definitely need professional assistance to remove it.
Unpleasant Odors
When your drains smell like a sewer, it can be signs of a major drainage issue. This should not be taken lightly and be dealt with right away. It is possible pollutants have built up in your system and are causing the foul odor your pipes.
While quite a few clog issue can be dealt with easily using a plunger, chemical product, or tool, quite a few will be much too stubborn to deal with on your own. In those cases, you should call a plumber as soon as possible to avoid any further damage.
If you need a plumber, try Goodman Plumbers in Philadelphia. They have unparalleled experience when it comes to all types of plumbing issues, including clogs.
When Is a Clog Worth Calling a Professional For?
Goodman Plumbing is a second generation company that has over 6 decades of experience and outstanding growth. Recognized as one of the best plumbing companies in the Delaware Valley, Goodman Plumbing's achievements are the result of our family values that are part of every project no matter how large or small. This is why it is extremely important to us that we treat our customers like family.
So if you need sewer line repair, toilet repair, well service or even water damage restoration contact us today and schedule your next appointment! Serving Abington, Willow Grove, Horsham, Fort Washington, Feasterville Trevose, Langhorne, Yardley, Newtown, Richboro, Warrington, Doylestown, New Hope, Chalfont, Lansdale, King of Prussia, Wayne, Havertown, Springfield and surrounding!